Welcome to Kondal Rao.com

Dr. Kondal Rao Velchala is a name that reckons profound thoughts, accomplishments & activities in various spheres of life. He is a critically acclaimed, muti-talented personality - an Educationist, Freedom Fighter, Visionary, Writ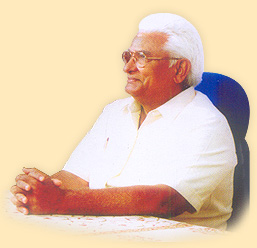 er, Journalist, Translator & Philanthropist. His determination clubbed with vision enables him to climb up the highest ladder of success and the going is still strong even today.

Dr. Rao is an educationalist by profession and a poet by vocation. He is known for his pioneering mind, untiring zeal and promotional drive with initiative. Kondal Rao Velchala is very popular as 'Principal Kondal Rao' in Telangana Region, specially in Karim Nagar (his hometown). His varied interest in Teaching, Music & Fine Arts with able Administrative skills have been instrumental in establishing several colleges in Government and Private sectors, to his credit. He believes in value-based & meaningful education and to provide services to social causes with dedication & earnest nobility.